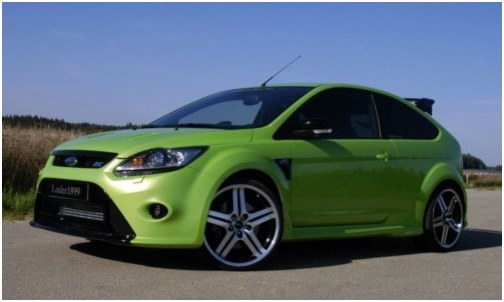 Tuners Loder1899 which has become famous in basic operational development of the lineup of company Ford, this week again have confirmed a rank of the main experts in cars of mark Ford, "having pumped over" a popular hatchback in Europe Focus RS.
Focus RS powerful enough
According to the majority of tuners, under cowl Ford Focus RS is and so too many horsepowers to subject model to completion. However, masters Loder1899, holding opposite opinion, have presented the program on hatchback operational development.

For today Ford Focus RS with a 300-strong 2,5-l turbo-engine it is considered the most powerful car in the class, but in studio have decided to add additional 45HP. Only the new steel system of an exhaust has helped to increase motor return on 20HP. Factory version Ford Focus RS is capable of a maximum of 263 km/h and to be accelerated to 100 km/h for 5,9 sec.
Audi S3 VS Ford Focus RS
As informs WCF, tuners have worked over a model suspension bracket, having made a hatchback more low on 35 mm, and have completed the car with 20-inch disks. In a standard complete set the car has seats Recaro, carbon overlays and a powerful stereosystem.