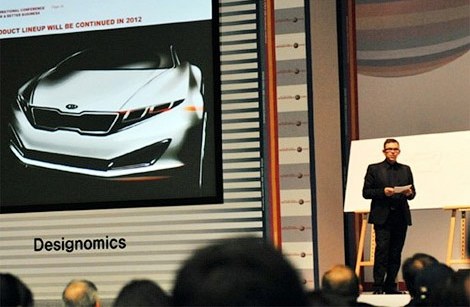 At press conference in Seoul chief-designer Kia Motors Peter Schreyer who prior to the beginning of work in the South Korean company, held a similar post in Audi, has presented the first image of a sports sedan of the business class which has received name K9.
Kia K9 by Hyundai Genesis
Under the preliminary information, the novelty will be constructed on the same rear-wheel platform which is used for sedan Hyundai Genesis, and begins to be equipped with the 8-cylinder petrol engine in volume of 4,6 litres and power of 380HP. Also it is expected, that the motor with an 8-step automatic transmission will be aggregated.
Worthy replacement
As informs The Motor Report, sedan Kia K9 will presumably come in the stead of car Optima known in Europe under name Magentis. On sale the new sport sedan of the South Korean company will appear in 2011.
Related Posts: Kia