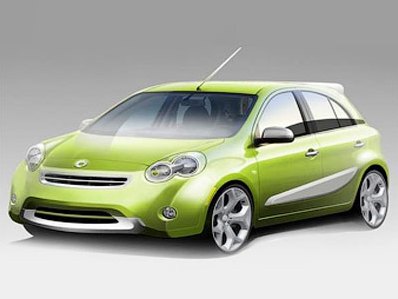 The US representative office of Smart declared agreement undertaking with the Japanese manufacturer of Nissan assuming sale under a German brand of the new five-door compact car who takes a place of model ForFour in scale. The car appears on sale in the end of next year, however will be intended only for the car market of the USA.
New Smart ForFour by Renault-Nissan
The novelty which is the first big project of cooperation of Daimler and Renault-Nissan alliance, will be constructed on a platform used for midget car Micra and for crossover Nissan Juke. The detailed information on a technical stuffing of five-door hatchback Smart is not disclosed yet. It's known only that the car will be created with gasoline engines.
Such car will be in scale of Smart up to 2014 when company Daimler intends to exhaust completely new ForTwo for all world markets.
The 1st Smart ForTwo appeared in 2004 and has been developed in cooperation with the Japanese company of Mitsubishi — the car has been constructed on the basis of hatchback Colt. Car manufacture stopped all in two years because of low demand.
2011 Smart ForFour
In the USA a model ForTwo debuted in 2008. Then, company sales made almost 25,000 such cars. During the period from January till September of current year of sale Smart in the US car market fell to 4,779 cars.