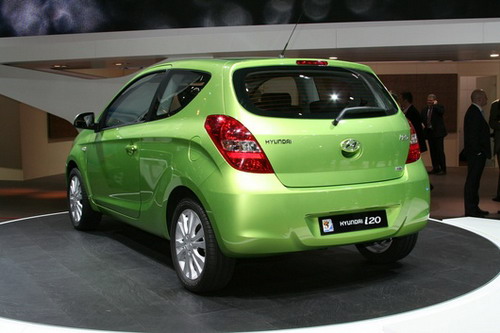 To you five-door or three-door Hyundai? The 1st — more convenient and practical, the second - more stylish and dynamical. Hyundai it well understands, therefore after five-door i20 represents the three-door version. The premiere has taken place on autoshow in Geneva.

Outwardly the novelty is practically identical five-door i20 unless there is no pair of doors. The Korean motor-car manufacturer sees buyers of «three doors» i20 «young professionals without children».

For a novelty also it is offered three variants of equipment: Classic, Comfort and Style. The car is equipped with one of three petrol engines on a choice: 1,2-litre power of 78HP, 1,4-litre power of 100HP or 1,6-litre power of 126HP. As the diesel power unit the Expense of the most compact 1,2-litre motor is offered 1,6-litre power of 115HP makes 5,2 litres on 100 km. Engines answer the ecological standard of Euro-4 while in Europe the Euro-5 standard is entered.

Hyundai counts, that new i20 it will be well met by Europe. The car combines in itself availability and sports appearance. New i20 will go on sale in the second quarter of 2009. Car cost in Europe will begin from 12,000 euros.
Related Posts: Hyundai