Company Kia has extended the 1st official information and photos of the updated five-door hatchback and universal cee'd.
Kia cee'd (hatchback)
The world premiere of these cars will take place in September of current year at the international automobile exhibition in Frankfurt.

The updated cars of family cee'd have received other forward and back bumpers (at the expense of them the dimensional length has increased on 25 mm) with the increased air inlet and rectangular antifog headlights instead of round, the modernised headlights of head light, light-emitting diode back lanterns and the new lattice of a radiator executed in stylistics of models Soul and Sorento. In salon Kia cee'd there will be a new steering wheel, other central console and the climate control. Besides, updated cee'd will receive the recustomized suspension bracket.

In scale of engines of model there will be a new 1,6-litre diesel motor which will be accessible in two variants of power (148 and 187HP) and begins to work together with a six-step mechanical transmission. Besides, diesel versions will receive system "start-stop". The official information on other engines while is not present.

On sale in the European market updated Kia cee'd will appear on October, 1st current year.
2011 Kia cee'd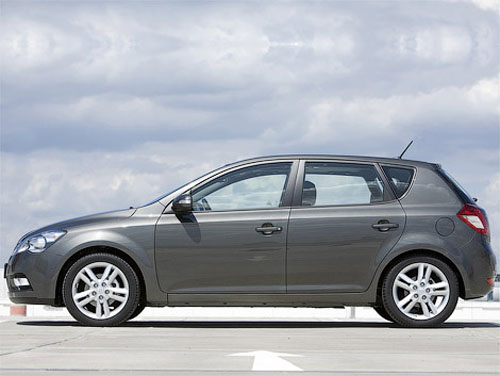 Related Posts: Kia