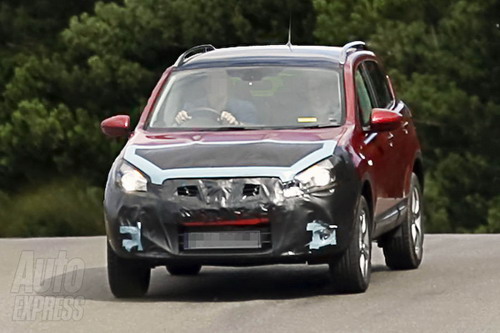 The most popular crossover of motor-car manufacturer Nissan Motor — Qashqai — has been photographed for the first time the paparazzi in unusual shape and it means that the concern works at present over the updated version of the model.
Crossover Nissan Qashqai
For crossover Nissan Qashqai updating will be the first since the car has appeared in the world market. Looking at "espionage" pictures, it is possible to assert that the basic changes in an ex-terrier of the car will occur in a front part where there should be new elements: a bumper, headlights, a radiator enclosure and a cowl.

It's expected that in the company will improve aerodynamics Nissan Qashqai, and the scale of power units will replenish with more economic motors, informs AutoExpress. The updated crossover should go on sale in the summer of the next year under the price nearby £16,000. In the end of 2010 the Japanese concern should present and the modernised version of seven-seater crossover Qashqai+2.
2011 Nissan Qashqai
Photo by: autoexpress.co.uk
Related Posts: Nissan